South Sudan wants Kenya to mediate on Abyei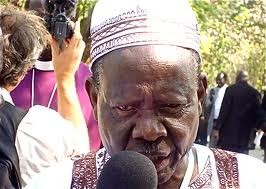 South Sudan's presidential adviser Joseph Lagu is trying to convince the Kenyan government to act as a mediator in the unresolved dispute affecting the region of Abyei.
Addressing a training session for diplomats in Mombassa, the adviser said Kenya is in a position to gather facts of the situation on the ground, for both Sudan and South Sudan to move beyond the current deadlock.
Separately, a Misseriya leader, Muhammed Omar Ansari said the Misseriya currently considers Abyei to be a part of Sudan, until a referendum is carried out as suggested by US envoy Princeton Lyman in August.