Upper Nile state -
11 Jan 2012
Refugees forced to drink polluted water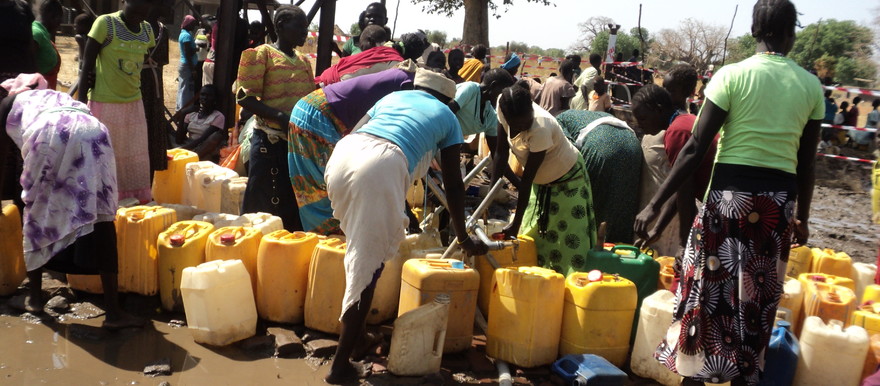 Refugees from Blue Nile state living in Al Jamam camp in Upper Nile state, South Sudan have complained of the contamination of the drinking water at the camp.
A refugee told Radio Tamazuj since they arrived in the camp they have been dealing with polluted water. Residents are forced to drink the same contaminated water as animals in the area, leading to outbreaks of diarrhea particularly amongst women and children.
He appealed to humanitarian organizations to act immediately to provide water resources to the camp and medical treatment.
The UN High Commissioner for Refugees António Guterres has called on the international community to provide humanitarian support to people in the south of Sudan, facing a multidimensional displacement crisis.
Guterres met with refugees from Blue Nile state and South Kordofan on a visit to Doro cam in Upper Nile state, in South Sudan on Sunday.
He said the vast majority of refugees were suffering from fatigue, hunger and weakness as some of the women and children had walked for several days across the border for safety reaching the camps. He said many had left the men behind to guard their properties.
The Commissioner said recent fighting in the Sudanese border states has led to more than 80,000 people fleeing over the border to Unity and Upper Nile states in South Sudan. 33,000 are thought to have fled to Ethiopia.