Kiir sacks human rights adviser, gives no reason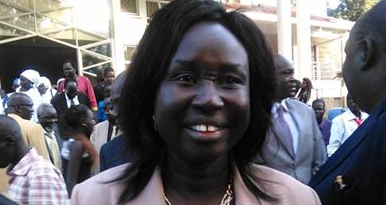 South Sudanese President Salva Kiir sacked his Adviser on Gender and Human Rights on Monday, according to a decree, giving no official reason.
Rachael Nyadak Paul had served in the role since 2016 and prior to that had been South Sudan's deputy information minister.
In presidential decree read out on state-run SSBC, Kiir provided no reason for the removal of Rachael Nyadak and also named no replacement.