Girl killed and children injured in air strikes in South Kordofan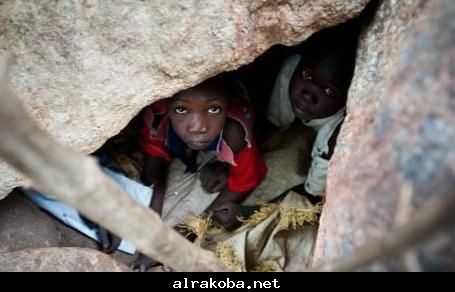 On Tuesday a child was killed and three more were wounded, including a baby, in an air strike by a Sudanese Armed Forces (SAF) Antonov aircraft in Tagoli village, Buram locality in South Kordofan.
Spokesman for the Sudan People's Liberation Movement (SPLM) Arnu Ngulutu Lodi told Radio Tamazuj the bombing caused the destruction of two houses and damage to other properties.
The girl killed was named Samia Jibut Kafi, 12. The injured are Majahid Yusef Kafi, 11, Khadallah Yusef, 18 and Ishra'ah Yohanna Tutu, five months.
Lodi said the SAF continues to carry out air raids on a daily basis on civilian targets in South Kordofan and the Nuba Mountains.
The SAF spokesman was not available for comment.