Blue Nile state -
20 Jan 2012
Fighting breaks out in Blue Nile state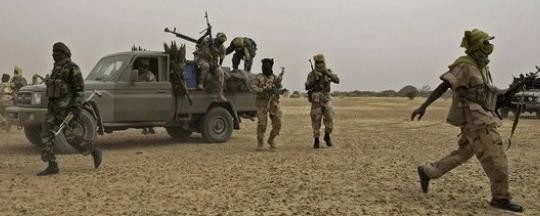 The Sudanese army and the Sudan People's Liberation Movement North announced an outbreak of fighting on Wednesday in the But area of Blue Nile state.
Arnu Ngutulu Lodi, the spokesman for the SPLM-N said the opposition movement downed a Sudan armed forces helicopter when it was trying to rescue some troops, killing 26 soldiers in the operation.
The Sudan army spokesman, Al Soarma Khaled Saad denied any helicopter had been shot down, and said the army killed seven rebel fighters and wounded six others in fighting that took place between Monday and Wednesday near the border with South Sudan.
Saad said the Sudan army had moved to sweep the But area to expel rebels, leading to the fighting, but strongly denied losing any aircraft or soldiers.