Chinese workers arrive in Beijing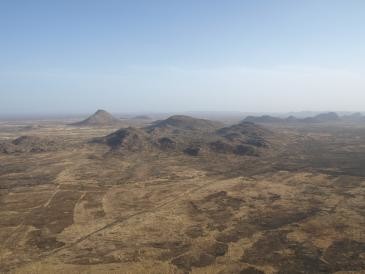 The Chinese workers released last week after being kidnapped in South Kordofan arrived in Beijing on Thursday.
This followed their transfer to Nairobi on Tuesday with assistance form the International Committee of the Red Cross.
The Chinese news agency Xinhua reported the Chinese workers arriving in the Chinese capital in a civilian aircraft, accompanied by Chinese troops.
They were met by the Assistant Foreign Minister, Zhang Ming, and a number of government officials.
In a press statement, Zhang Ming thanked all parties including the Red Cross and Chinese embassies in Kenya and Sudan, involved in the safe release and transfer of the workers.
The Sudan People's Liberation Movement North attacked the camp of a Chinese company working on a construction site on a road near the town of Abbasiya in South Kordofan on January 28.
Out of the 47 workers, 29 were kidnapped whilst 18 managed to escape. The Sudanese army reportedly transferred 17 of them to a safe place as one was reported missing.
The Sudanese authorities handed over the body of the deceased, missing worker to China last Tuesday.