Journalist jailed in Torit released after six days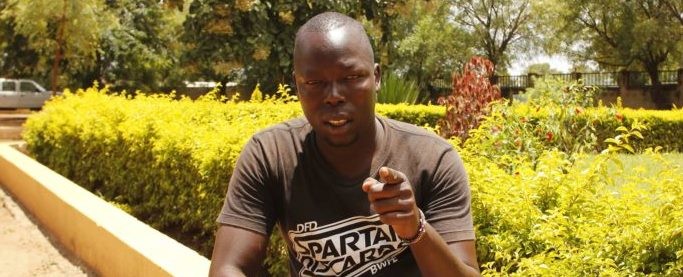 File photo: Journalist Ijoo Bosco
Radio journalist Ijoo Mosco jailed in South Sudan's Torit State walked free from prison on Thursday after six days behind bars.
The state governor's press secretary, Oringa John Godfrey, told Radio Tamazuj this morning that journalist Ijoo Bosco walked free Thursday from jail.
Godfrey claimed Mr. Ijoo, an employee of the Voice of Eastern Equatoria Radio, was imprisoned for failing to broadcast a story on the assembling of military forces in Magwi County. "The journalist was released after investigations. Ijoo said he is very sorry for what had happened," he said.
On Saturday, credible sources told Radio Tamazuj that Mr. Ijoo was arrested by security agents on Friday evening shortly after airing a story about the United States sanctions on First Vice President Taban Deng Gai for his role in serious human rights abuse.
South Sudan ranks 139 out of 180 countries on the Reporters Without Borders (RSF) 2019 global press freedom index.