Alliance launches initiative to avert split in NAS movement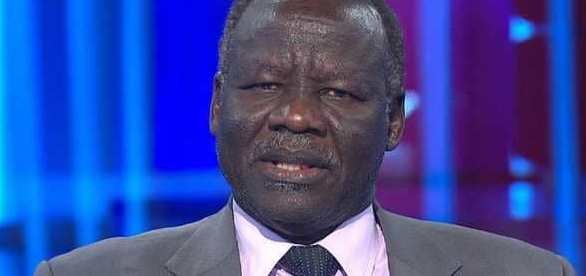 Photo: NDM leader Lam Akol
South Sudan's Opposition Alliance (SSOA), a consortium of nine opposition entities, said it has launched an initiative to end the split in one of its groups after infighting over leadership.
The opposition National Salvation Front (NAS), a member of the opposition alliance, is facing an internal crisis. A top army general in the movement identified as Julius Tabuley last week rallied his supporters and declared himself the interim leader of the group to replace Thomas Cirillo.
Cirillo, a former deputy chief of staff for logistics in the SPLA army, has been at the helm of NAS since it was formed last year.
"We are trying to bring the two sides together and resolve their differences through dialogue," Lam Akol Ajawin, a leading member of the opposition alliance, told Radio Tamazuj on Friday.
"It is an internal issue that should be resolved within the organization. We are just helping them to resolve their differences. We consider them as one group," he added.
Separately, Lam Akol, who is also the leader of the opposition National Democratic Movement (NDM), said his group rejects President Kiir's amnesty offer for all opposition groups.
He pointed out that the amnesty offer is irrelevant since the parties had already signed a peace agreement in Khartoum.
Akol further said President Kiir is not qualified to grant amnesty to anyone, accusing him of overseeing the atrocities committed by SPLA forces.