About 4,000 in need of food aid in Torit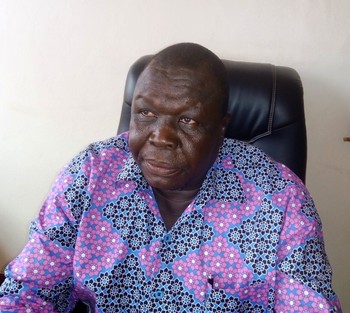 Photo: Fermo Peter Isara, Torit County Commissioner
Torit County commissioner is calling on aid organizations to provide food aid to about 4,000 people affected by floods in the county, saying they are at risk of hunger.
Fermo Peter Isara told Radio Tamazuj on Wednesday that the heavy rains in July destroyed food cultivated by communities living along the banks of River Hinatye.
"In Himodonge payam alone there are 1,000 people affected by flood and from Torit town to Bur Payam there are about 3,000 people affected. These are people who were cultivating along the river, the water has taken their crops," he said.
"What is affecting Torit now is the problem of flooding in places near river Hinatye starting from Ofong up to the border of Lafon County. People are likely to suffer hunger in those areas," Peter added.
The local official urged humanitarian agencies to rescue the population to avert a looming humanitarian crisis.
"It needs partners and government to come quickly to rescue especially if WFP have some food they should give to these people,'' he added.