Zakat office in Blue Nile accused of distributing expired sorghum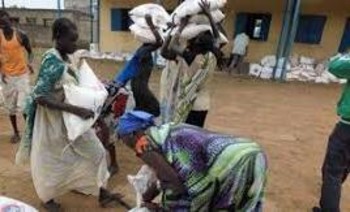 Residents of Roro area in Al-Tadamoun locality in Sudan's Blue Nile state accused the Zakat office of distributing expired food to poor residents in the area.
Speaking to Radio Tamazuj on Sunday, several local residents complained that the Zakat office in the area distributed over 200 sacks of expired sorghum to poor citizens.
The complaining citizens said some employees of the Zakat office who were involved in the scam should be held accountable.
The Zakat chamber in Sudan is a governmental institution established under the Islamic legislation.