Zain mobile network resumes in Fashoda after 5 years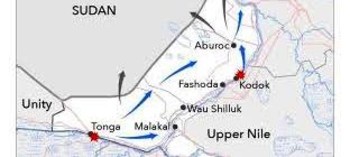 Officials in South Sudan's Fashoda state said the Zain mobile network that went down for about five years resumed functioning on Monday.
Information Minister Abdalla Kur Ayiik told Radio Tamazuj on Monday that the network was cut off due to the war, but resumed its work in Fashoda town and surrounding villages.
He pointed out that the network will facilitate the activities of the state government and enhance the lives of the people who can now connect to their relatives.
"The network currently covers about eight counties across the state," Kur said.
He added that by November the whole state will enjoy the mobile services saying the telecommunications company has promised to start renovations of its facilities in Aburoch and Manyo counties.
Kur noted that the return of the network is an important step towards development and economic recovery of the area which was hard hit by the war.