Youth leader complains over lack of scholarships for school leavers in Yei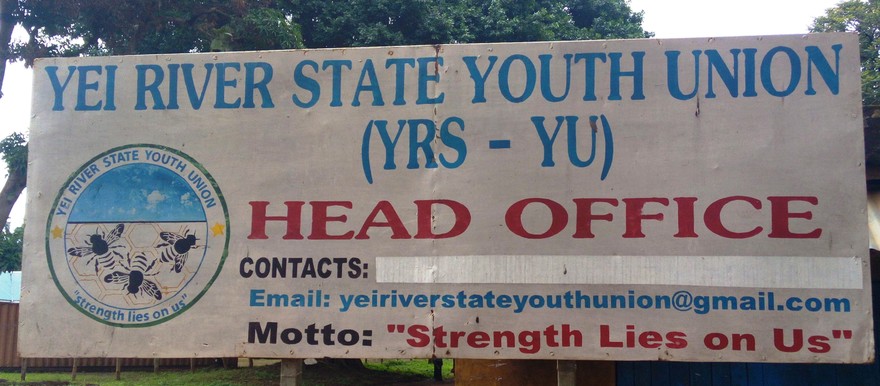 The interim chairperson of Yei River State youth union has said secondary school leavers intending to pursue university education are lacking scholarship opportunities.
Speaking to Radio Tamazuj on Tuesday, Satimon Ale Samuel said his office has been following media reports on students to study within or outside the country, but none hailed from his state.
Lack of scholarship opportunities to students from Yei River State is promoting idleness, unemployment and underproduction, he said.
"South Sudan has a lot of opportunities. We have been reading about scholarships for the youth in the newspapers in which many succeeded to go to India, China and other parts of the world, but Yei is not benefiting from those opportunities," Ale said.
He added, "Education is a tool for transformation and Yei has the biggest number of learners who completed senior four and many of the youth here think once they are done with secondary level, then they feel they are done with education," he added.
Ale further said without education, the young generation in the state will remain in darkness and underrepresented in future opportunities.
He also pointed out that most of the young students, both girls and boys, have ended up in early marriage and consumption of harmful drugs for having missed education opportunities.
The youth leader appealed to the national and state governments to establish a university in the state to accommodate the increasing numbers of youth in the area with no access to university education.
"Yei is qualified to have a university to address the higher education demands for the youth. My appeal to the authorities is that we want a university so that many of us can pursue studies in various courses. We also need scholarship opportunities so that many of us in the future will become presidents, governors, ministers and doctors," he stressed.
Earlier on, the ex-state education minister, John Kenyi Abiyaza raised a memo to the state council of ministers in which he accused some officials in the state coordination office in Juba of allegedly diverting scholarships meant for Yei students to other regions.
South Sudan's education indicators are among the worst in the world due to protracted conflicts and underfunding by the government.