Youth association launches peace campaign in Rumbek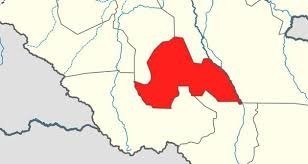 A sports association of youth on Tuesday launched a peace campaign in Rumbek town in South Sudan's Lakes State.
Rumbek Youth Sports Association launched the initiative with support from the Norwegian Peoples' Aid (NPA) at Rumbek Freedom Square. Agergum Girls Volleyball team won over Akon Buo Girls team by 2-1 at the event.
Speaking at the event, Abbas Mayen Malek, the association's Executive Director urged the youth to eliminate all forms of violence, tribalism, cattle raiding as well as revenge killings.
"I would like to urge all the youth of Lakes State to maintain peace and live in harmony with one another. As the backbone of the nation, youth should fully participate in nation building, stop violence and encourage positive culture through art, songs and traditional dances," he said.
Mayen lauded NPA for funding the peace campaign in Lakes State.
For his part, Daniel Ater Kon, the Director General in the State Ministry for Youth, Culture and Sports, appreciated NPA's support that enabled the youth association to carry out peace activities in the state.
He said people would not have established football and volleyball clubs in Lakes State if Rumbek Youth Sport Association did not exist.
"I am very happy and encourage NPA and RYSA to continue with peace campaigns so that youth become peace ambassadors to disseminate messages against violence, nepotism and tribalism," Kon said.
Gabriel Julla Allajabo, the Director General in the State Ministry of Social Development, urged the youth to live in peace and harmony.
The peace campaign targets at least 1,000 male and female youth.