Young man arrested in Juba over alleged RCM links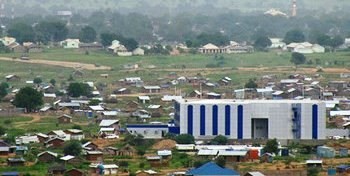 National Security officers on Sunday evening arrested a young man in the capital Juba for suspected links to Red Card Movement (RCM), his relative said.
South Sudan youth have been mobilizing on social media to launch nationwide protests with the aim of ousting President Salva Kiir.
The youth, organized under the umbrella of the Red Card Movement, a new youth group, accuse the government of failing to make peace in the war-torn country.
The relative, on condition of anonymity, told Radio Tamazuj Monday that Garang Aher, 30, was arrested by security officers from their home in Miya Saba neighborhood.
"Three National Security officers came with a vehicle on Sunday evening and took Deng with them. They said Deng's name was found in the Red Card Movement's WhatsApp group that was leaked," said the relative.
"The family is not aware of Deng's political activities. We don't know whether he is a member of RCM or not," he added.
The relative called on the government to release Deng or take him to court.
Government spokesperson Michael Makuei Lueth could not immediately be reached for comment. Makuei has recently warned that any demonstrations by the youth will be resisted by the government, saying the Kiir administration was implementing the revitalised peace deal.
South Sudan's constitution requires detainees to be produced before a court within 24 hours.