Yei's security adviser vows to improve border security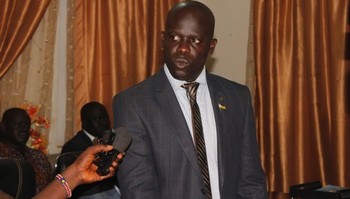 A top official in charge of security affairs in Yei River State has vowed improve the security situation along the common border with Congo and Uganda.
Security Adviser David Sallah John Kumuri said improving security at the common border with the two neighboring countries will ease movement of civilians.
He pointed out that the security will facilitate the delivery of humanitarian assistance to vulnerable people.Sallah also reiterated his commitment to embark on dialogue with armed groups through peaceful means in a bid to realize lasting peace and stability in Yei River State.
"As a security advisor, I would like to assure you that cross-border security is very important in restoring peace and stability in all the borders of South Sudan, Congo and Uganda," he said.
"We also need to talk to our brothers who took up arms against the government to return home so that we shall together stabilize the security for safe movement of our citizens," he added.