Yei's human rights situation improved: residents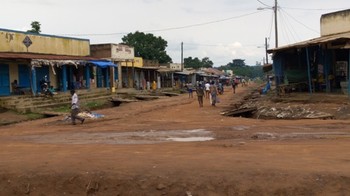 Yei's human rights situation has made "tremendous progress" over the past two months, according to local residents in the area.
Speaking to Radio Tamazuj on Wednesday, several residents of Yei praised security forces for working hard to restore peace and security in the state.
Diko Alakai, a local community leader in Yei town, said the security situation in Yei town has drastically improved. "Our security situation in Yei River County is improving. "What I have seen is that issues to do with killings and looting of properties have reduced compared to the past," he said.
Minallah Rose, another resident in Yei, said women can now come from the rural areas to the market in Yei town without restrictions.
"What I have seen is that there is improvement because my fellow women are able to come all the way from the village for business transactions," she said.
Francis Ladu also said arbitrarily arrests by gunmen have reduced in the area. Ladu urged the government of Yei River State to improve the situation of human rights in the state.
Since fighting erupted in Juba in July 2016, violence spread to Yei where extrajudicial killings and disappearances were reported. Several people had been brutally slaughtered and there had been widespread robbery.
Meanwhile, Yei's minister of agriculture Catharine Joan said the recent agreement on cessation of hostilities will improve the security situation in the state.