Yei pupils being taught by untrained teachers: education official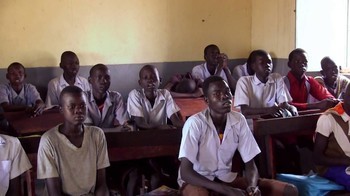 The director of education in South Sudan's Yei River County said 90% of untrained teachers are being left in charge of lessons in primary and secondary schools in the area.
Emmanuel Sebit told Radio Tamazuj on Wednesday that majority of the trained teachers left the profession due to insecurity and deteriorating economic challenges, adding that children's education is being put at risk in the hands of under-qualified teachers in the county.
He explained that before the outbreak of the conflict in 2016, Yei River County was one of the best counties in in terms of quality education in area.
The director called on the warring parties at the ongoing peace talks in Khartoum to sign peace in an attempt to improve the education sector in county.