Yei paramount chief decries human rights situation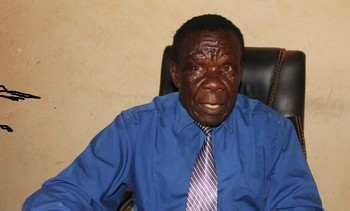 The paramount chief of Yei River County, Peter Saeed Morjan, has decried the "rapidly deteriorating human rights situation" in the area, and said the government should protect citizens.
In an interview with Radio Tamazuj on Monday, cases of human abuses are on the rise in the state, urging the government to arrest perpetrators.
He emphasized the need for protection and restoration of peace and security in the state.
Peter urged the United Nations Mission in South Sudan (UNMISS) to hurriedly establish its base in the state to protect people in the state.
"If school pupils are being killed, then this country is heading nowhere. These actions cannot please me because I did not hear in any part of the world where school pupils are targeted and killed," he said.
In October, Chief Simon Lasuba Jatu of the Lasu Payam in Yei River State was shot dead by unknown gunmen on Saturday.