Yei, Kajo-Keji hospitals get two vehicles to help doctors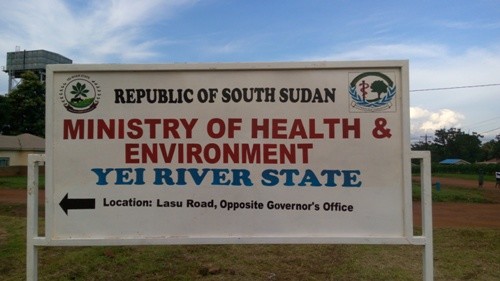 The United Nations High Commissioner for Refugees (UNHCR) has donated two vehicles to Yei and Kajo-Keji hospitals in South Sudan's Central Equatoria State.
The UN refugee agency, in a statement issued by its sub-office in Yei, said the ambulance and Land Cruiser vehicles will improve service delivery in Yei and Kajo-Keji counties.
The donation reportedly came after it emerged that lack of vehicles was hindering health workers' efforts to deliver services to patients.
Dr. John Manya, the acting Director General at the defunct Yei River State health ministry, appreciated UNHCR's contribution towards supporting and strengthening the health sector in the area.
"We have witnessed the handover of two vehicles, a Land Cruiser for Yei hospital and an ambulance for Kajo-Keji hospital. We appreciate UNHCR's support and the hospital is performing well because of the support we are getting from them," he said.
Dr. Joseph Malish, the Director of Yei civil hospital, welcomed the donation saying the vehicle would be used for service delivery.
"This donation will assist the hospital in service delivery. We will work with UNHCR to deliver services to people in Yei and beyond," he said.