Yei farmers urged to prepare farms as rainy season nears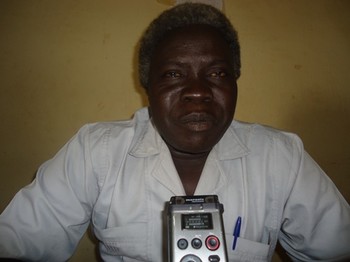 File photo: Edmund Gogo
A top government official in Yei River State has urged land owners and farmers to start preparing their farms for the planting season before the rainy season begins.
Edmund Gogo, the director general of the state ministry of agriculture, said in an interview with Radio Tamazuj on Friday that farmers should not hesitate to prepare their farms as there is possibility of having early rains.
He pointed out that the preparation will lead to quality production. He advised the local farmers to plant crops such as grains, legumes and vegetables during the first season.
Gogo said agricultural development partners have expressed readiness to supply farming tools and seeds to the local farmers as soon as the rainy season begins.
But several farmers in the area said they will embark on serious farming when the security situation improves.
Sorobo Lemi, a farmer in Yei, said rampant insecurity in the rural areas remains a challenge. "We all know very well that Yei has not been at peace for the last two years, we are just hoping that once the politicians restore peace in this area, the farmers can go to their fields without any harassment," he said.