Yambio's new mayor calls for unity, ready to deliver services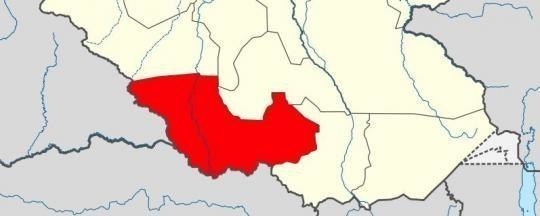 The new Mayor for Yambio Municipality His Worship John Mirihewari Singira during his swearing-in last Saturday pledged to deliver services to the people of Yambio but appealed to them to remain united.
Mirihewari was appointed mayor by Western Equatoria State governor Lt. Gen. Alfred Futuyo Karaba on 31st October 2020.
Speaking during the swearing-in ceremony in Yambio on Saturday, Mirihewari said he was he is committed to delivering the services to his communities and he calls on the communities to be together for the unity of the State
"For the work to be perfect I appeal to you, elders. All we need to have is unity, and be together to allow us to do our best to develop our state. We have come to work with you through your advice and commitment we join hand together to develop the nation," he said.
The new mayor added that he will work with the state government to implement his development agenda to the people of Yambio. Mirihewari further called on the people to be free with him and offer advice where needed for the smooth running of the municipality.
Governor Futuyo urged the new mayor to ensure transparency in the use of public resources and adding that the people require security and development.
"I want to tell you, Mayor, you are now here. This is a place of problems. All I need from you is that you ensure money is used properly to provide security and development for the people. Talk to all your staff, the tax collectors that no money should be put in the pocket but all should be used for development," Governor Futuyo advised.