Yambio police arrest 2 for murder of woman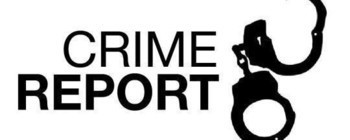 The police in Yambio, Western Equatoria State, on Monday said they have apprehended two suspects in connection with the murder of a 28-year woman who was gunned down in her home last week.
Amina Gibson was killed by two men who rode to her home on a motorcycle and riddled her body with four bullets, killing her instantly.
Speaking to the media in Yambio, the state police commissioner, Major Gen. James Mande Inoka, said they have arrested two suspects for the murder and that they confessed their guilt. He added that investigations are ongoing and that the culprits will be taken to court.
"I am too proud to inform the public that the two principal perpetrators of the crime have been arrested together with the gun which was used to commit the crime," Gen. Mande said. "And the suspects have confessed that they committed the crime. One of the suspects is still at large and is under investigation. It is progressing well and after completion of the investigations then they will be taken to the court of Law to face justice."
He said the police are working hard to ensure justice prevails in the state and called on the public to collaborate with security forces to combat crime.
"I want to assure the public that justice will not fail in Western Equatoria State. Our police, the prosecution attorney, and the High Court judge here are carrying out their duties and functions effectively. All we need from the public is cooperation," Gen. Mande reassured.
A woman was shot and instantly killed by yet to be identified assailants at her home on Tuesday evening in Yambio County of Western Equatoria State.