ADDIS ABABA -
15 Feb 2018
Yakani urges warring parties to exert all possible effort to reach peace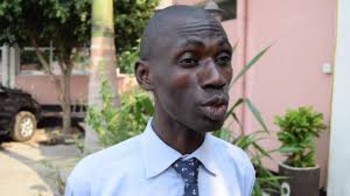 File photo: Edmund Yakani
A leading South Sudanese civil society group has called on all warring parties at the ongoing peace talks in Addis Ababa to make progress, in order to alleviate the burden placed on the South Sudanese people.
Edmund Yakani, executive director of the nonprofit Community Empowerment for Progress Organization (CEPO), said in a statement to Radio Tamazuj today that the ongoing peace talks in Addis Ababa is the only option for building a democratic country.
He pointed out that the existing disagreement between the warring parties cannot be resolved through the barrel of a gun.
"Citizens are waiting to hear that a peace deal is reached in Addis Ababa today or tomorrow. Leaders of the warring parties kindly compromise," Yakani appealed.
Negotiations on power sharing between the warring parties started today after the East African regional bloc IGAD has proposed an expansion of the executive to allow South Sudan's president appoint four deputies for inclusivity in government.
The president of South Sudan, according to the new proposal, shall serve as president and executive head of state for a transitional period that will be extended by 36 months preceded by 120 days of a pre-transitional period.