Wunkur violence displaces civilians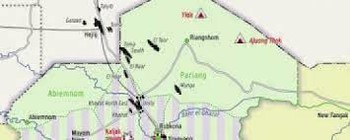 Clashes between government troops and opposition forces in Wunkur County in South Sudan's Ruweng State earlier this week have caused massive displacement of civilians, a government official said.
Wunkur County Commissioner Deng Majak told Radio Tamazuj on Thursday that the opposition forces crossed Upper Nile state and attacked the area on Tuesday, forcing more than 2,000 families to leave their homes.
The local official noted that the displaced families are now seeking shelter at Jamjam area, amid harsh humanitarian conditions due to lack of basic needs.
"Their situation is bad because they were depending on the food provided by the SPLA, but now we have run out of supply, so if there are aid agencies, they should come and help," he said.
Majak confirmed that the area is now under government control.
Radio Tamazuj could not reach opposition officials in the area to independently verify the claim.