Wulu County: Local musician sentenced to 3 years in jail for impregnating woman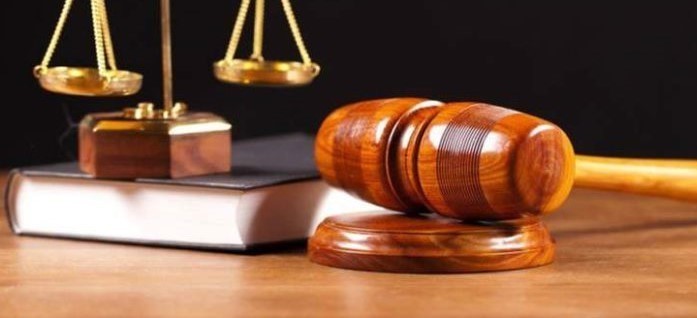 A local court in Wulu town of Lakes State has sentenced a 19-year-old local musician to three years in prison for impregnating a 20-year-old woman in Wulu County.
The court, during a sitting on Tuesday, sentenced Simon Adhala Kolo, popularly known as Bongo man, for impregnating the lady only identified as Amalou.
The presiding judge, Sultan Majak Malual, told Radio Tamzuj during an interview that the local artist was wayward and had in the recent past gotten three other girls pregnant.
"Yes, I have sentenced this local artist to prison for three years. He has an option to pay a fine instead of one year but he has to serve the other two years. If he cannot pay, then he will serve three years. He is a musician with wayward ways and has impregnated three girls in the recent past," Sultan Majak said. "Instead of going to the father of the girl to ask for her hand in marriage and pay cows for bride price, he just got her pregnant. That is why I sentenced him like that. HE is just spoiling peoples' daughters here. Even three of my daughters were also impregnated like that without me getting anything, which is why I ruled like that."
Asked if the culprit will be set free in the event he pays a bride price, Sultan Majak said, "If he pays cows, he will be set free. We marry with cows here so the girl will become his wife or he will pay a fine. But I know they do not have the wealth to pay for the bride price. The police stood with me. If his family has the wealth let them come to me tomorrow and we resolve the issue."
The Wulu town court clerk, William Bobo Makuac, said last month the local artist, Bongo man, impregnated a girl and up to now, he has not paid any bride price and this month he impregnated a schoolgirl who is related to the first girl. He said the musician is in police custody in Wulu town and will soon be transferred to Rumbek Central Prison to serve his jail term.
"The relatives of the impregnated school girl have declined marriage with him and they have asked the court to separate them. Now, they have been separated by the court. The singer is ordered by the court to return the pregnant girl to her parents with one heifer and he is going to serve time in Rumbek Central Prison for 3 years," Makuac said.
The police chief inspector in Wulu County, Colonel Machar Maker Riel, confirmed that the musician is in Wulu police custody and that they are preparing a transfer document together with the court to relocate him to Rumbek.
Emmanuel Malap Johnson, a relative of the musician, said the sentence was unfair and unjust.
"We want justice in Wulu. There is no room for injustice in the Jur Bel community. Today, I declare there are no judges in Wulu. Putting someone into bad condition against human rights and God," Malap lamented.