World Vision and WFP proceed with food distributions in POC sites amid COVID-19 threats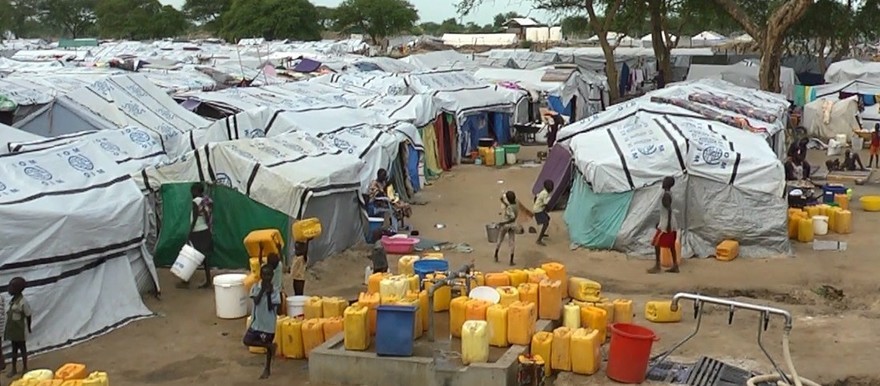 The Protection of Civilians (PoC) site in Bor (UNICEF photo)
World Vision said on Monday the scheduled food and cash distribution in the three Protection of Civilians (POC) sites in Juba, and Malakal with over 84,000 internally-displaced people (IDPs) have proceeded as planned as COVID-19 prevention measures were imposed during the activities.

World Vision's food and cash programming work, supported by the World Food Programme (WFP), assisted 872,989 people across the country.
"We stopped the feeding program when the schools closed as part of the COVID-19 pandemic prevention measures. Over 180,000 children, unfortunately, missed the healthy meals," says Simanga Ndebele, World Vision's Food and Cash Assistance Manager.

From 98,722 children last year, the humanitarian organization said, the target of children to be supported was increased to over 183,000 to encourage more to be in school.
World Vision pointed out that with the closure of schools due to the pandemic, the feeding program is now on hold as they try to find ways.

"Despite the challenges and restrictions, World Vision continues many of its lifesaving activities because of our commitment to serve the people of South Sudan, and ensure that children's urgent needs are addressed," says Dr. Mesfin Loha, World Vision Country Programme Director.

World Vision implements various initiatives around the country in four operational zones in Juba, Upper Nile, Warrap and Western Equatoria.