Workshop on draft land policy takes place in Torit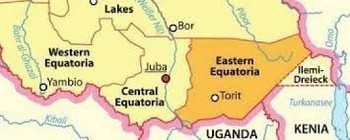 More than 40 stakeholders in Torit state attended a workshop last Thursday aimed at reviewing and disseminating a draft land policy expected to be passed soon.
The chairperson for the Public Grievances Chamber in Juba Prof. Biong Kuol Deng told the press that the stakeholders who attended the one-day workshop will be tasked with disseminating the policy pending approval.
Kuol said the land policy will help address land conflicts in the state.
"Communities are facing serious problems with regards to their land rights, and lands have been taken without necessarily being consulted. And the role of the land policy is to address those kinds of conflicts that currently prevail in many areas of the state," he explained.
"We would involve communities as well as government institutions and hopefully we would have a consensus of what state land policy would be," Kuol added.
Kuol revealed that parliamentary committee for natural resources is expected to pass the national land policy in a month's time.
He stressed that the draft land policy will not contradict the 2009 Land Act.
"The Torit state land policy will not necessarily contradict the Land Act of 2009 but hopefully when the national land policy is passed; it would necessitate the review and amendment of the 2009 Land Act. And that would also in a way fall within the land policy of Torit state," Kuol said.
The workshop was organized by the South Sudan Law Society in collaboration with Civil Society Organizations in Torit.