Women urged to join political parties to fill the 35% quota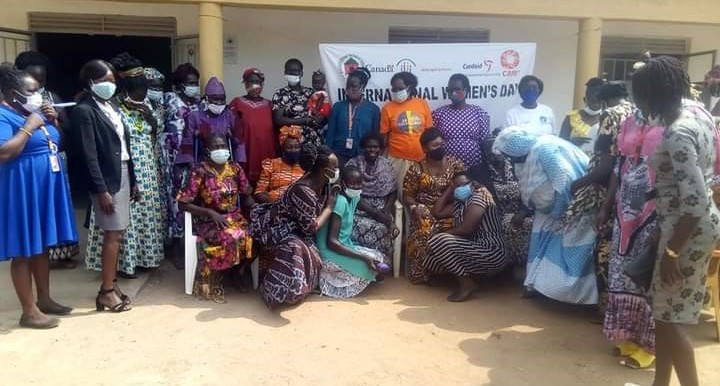 Women leaders in Eastern Equatoria State have called on their fellow women to join political parties to realize their 35 percent affirmative action quota.
The women expressed their frustrations during the International Women's Day celebrations in Torit town earlier today.
Bibiana Kandido, a member of the newly reconstituted state government HIV/AIDS Commission said joining political parties is the only way forward for women to ensure that their slots are not taken by men.
"For us to get the 35% for women, I am urging women to have trust in themselves and know what they want to do. For you to become a politician, you cannot come from home, you have to join political parties so that you fill the position of women in the state or the political arena," Kandido said, "As women of Eastern Equatoria State, we condemn men who enter into the affairs of women and those taking positions meant for women and want to be the ones appointing women."
She said women are capable of running their affairs.
"If it is a governorship position, women can do it. I am urging men that with all the respect that we give you because we are people of peace, you should not do that because women are people of peace and you want to play with our rights. I am telling you that do your work for men and we do ours as women and respect for each other will be mutual," Kandido added.
Davidika Ikai, the executive director of the Torit-based ITWAK women empowerment organization said she was not happy with the few positions allotted to women in Eastern Equatoria State government.
"There are 17 ministries and only three women ministers and one advisor out of the 17. My appreciation goes to Central Equatoria State where out of 17 ministers, six women got the positions as ministers. I also give appreciation to Aweil for the appointment of one female commissioner. This is a good start. But then in our state, these three or four should have at least been six women appointed," Ikai said.
The activist however criticized women for not being active in politics despite massive lobbying.
"We have to appreciate the 35% given and let us accept that some weaknesses also come from us. We know we have been lobbying the government that at least this time we have missed the governorship so more positions should have been given to the women in ministerial posts," Ikai added.
The newly appointed minister for gender and social development, Jennifer Nabongorika called for women's cooperation in the new era and said women should be strong enough and unite to fight for their rights.
"Am urging you, women, that I need your cooperation. It is not only me to resolve the challenges facing women but through you, we shall all change. Through the office of women, we will all change what we have not implemented and we will continue to find ways of resolving some issues," the gender minister said.