Women's center for Sudanese refugees opens in Juba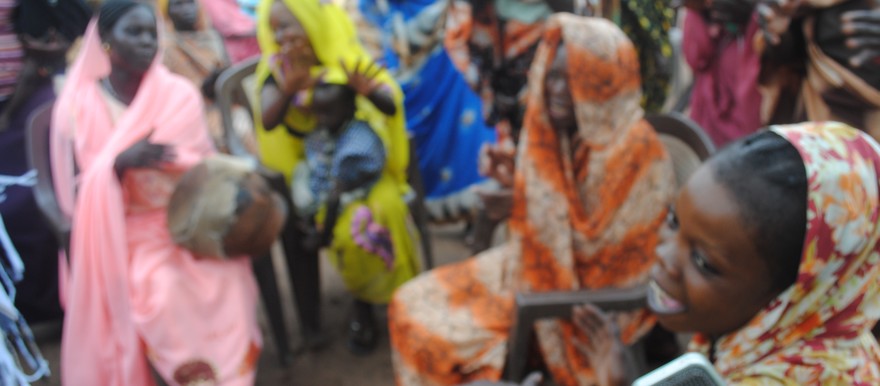 Sudanese refugees in Juba in South Sudan celebrated the opening of a center for women and girls in Gudele neighborhood.
The center was constructed by IRC in partnership with the United Nations Mission in South Sudan and ACROSS. The celebration of the center was attended by Sudanese refugees from Blue Nile and Nuba Mountains areas alongside with the Blue Nile humanitarian affairs officer Ahmed Mathas.
A significant population of refugees and migrants from South Kordofan and Blue Nile states live in the capital city of South Sudan, though they are far outnumbered by those in refugee camps at the border.
During the opening remarks, Ahmed praised the NGOs for establishing the center and said that the center will act as healing place for the Sudanese refugees who are affected by the war.
"I would like to thank all off you for the establishment of this center, it will help Sudanese and children who are coming from the war after being victims of the violence going on in their land," he said.
At the same function, UNHCR was represented by Sarah Lindvall. She said that 2012 is a busy year for her office because of refugees coming in from South Kordofan and Blue Nile into South Sudan.
She added that despite all the challenges her office faces, they are also providing 'protection' services for Sudanese refugees in Maban and Yida camps.
"As you know we are also providing protection for your brothers and sisters in Maban and Yida camps," she said.
She acknowledged that one of the main challenges her office is facing is how to reach refugees who are scattered in an open environment.
"But now you are in Juba and you are all in Juba, but one of our challenges is how to reach the refugees who are in a scattered environment," she complained.
"We are struggling with how we can make sure that you know who we are and what we are doing and where to find us," she said.
She pointed out that sometimes it is important to work with the community leaders but her office also wants to make sure they reach the refugees directly.
"It is a true pleasure to attend the ceremony of the opening of the center for women and children, it shows that we are getting somewhere, said Lindvall.
An IRC programme manager for women's protection and empowerment at the same celebration told Radio Tamazuj that establishment of this center is to deliver service to the refugees. she added that her office is to provide counseling service to women and girls who are experiencing abuse.
"We are to extend counseling to women and girls who are facing violence against them," she said.
File photo