Woman shot dead in her home in Yambio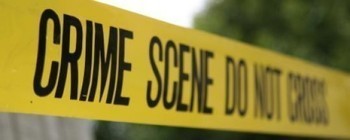 A woman was shot and instantly killed by yet to be identified assailants at her home on Tuesday evening in Yambio County of Western Equatoria State.
The Police commissioner in Western Equatoria State, Major General James Mande, told Radio Tamazuj that the woman identified as Omina Gibson was killed in her house by two men who were riding a motorcycle.
"At around 7:30 pm before the joint operations team started their work, two men arrived on a motorcycle at the house of a man called Clement who works in the Catholic Church and stays in the Napere Area of Yambio Town. One of the two criminals shot his wife Omina Gibson with four bullets to her body and killed her on the spot," Gen. Mande said.
He added that the police are working to bring the murderers to book and asked the public to collaborate with law enforcement agencies.
"This is a barbaric killing and is condemned in strong terms by the state security committee which is calling on the public to cooperate with police and other security to apprehend the perpetrators of the crime and take them to the court of Law," he said.
Gen. Mande called for calm and said the police are working to apprehend the criminals.