Woman detainee leaves hospital back to prison in Sudan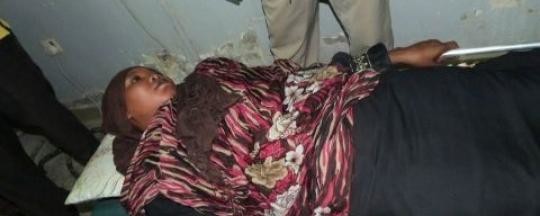 A female prisoner who is a former employee of the ministry of health in South Kordofan was discharged from a hospital and sent back to prison despite her "unstable condition", the Human Rights and Development Organization (HUDO) says.
Khadija Mohamed Badur Kuku was detained on 11 November last year in Kadugli, capital of South Kordofan, with another four women. They were accused of supporting the rebel group Sudan People Liberation Army –North (SPLA-N).
Along with over 30 women, Kuku was transferred to a prison in Kadugli where reports indicate she was "injured". Due to her unstable situation, the detainee was transferred to the Khartoum Teaching Hospital, where she remained until recently under treatment.
Last week, the government allegedly mobilized an ambulance which took Kuku to the Khartoum airport and then to a women's prison in El Obeid, capital of North Kordofan, where others prisoners had also been transferred to.
Claiming she is sick, supporters of Kuku asked activists, human rights agencies and civil society organizations to stop her transfer to El Obeaid in a statement issued from Khartoum.
They said the government must respect the detainee's constitutional rights and rule of law and release her immediately.
In a statement, HUDO affirmed the Nuba Mountains Bar Association (NBA) submitted an appeal on 24 February seeking Kuku's release from prison based on her health situation. It claimed not receiving any reply.
Cross-posted at RadioDabanga.org. Photo of Khadega Mohamed Badur Kuku received by Radio Dabanga
Related: Political alliance asks for release of 70 women from Sudan prison (28 January 2013)