WFP staff robbed in Lafon County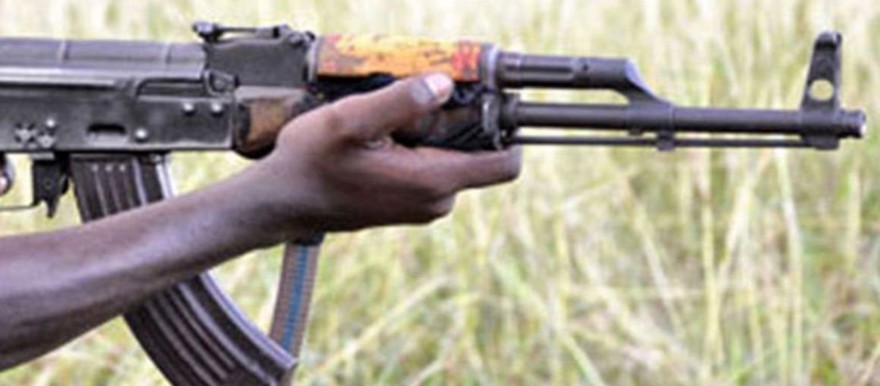 A World Food Programme (WFP) convoy was waylaid and the organization's staff was robbed of their money and belongings by armed men in Lafon County of Eastern Equatoria State on Monday, local officials confirmed.
The WFP staff were on their way from Imehejek after spending 12 days in the Lafon area to monitor food security, education, and other programs before they were told to cease operations due to an attack on another convoy of the same organization a day before on Sunday.
On 22 August, 3 WFP vehicles were attacked in Lacharok, Lafon County and local authorities revealed that a suspect, 25-year-old Karlo Libiro from Lowolok Boma in Lacharok Payam, was arrested for shooting at the vehicles and is currently detained at the Imehejek police station.
A female WFP staffer who was among those robbed on Monday but preferred anonymity due to her organization's policy said all their property including phones, computers, money, and clothes were looted by the armed men. She said one of the armed robbers wanted to kill them but his colleagues prevailed on him to spare them.
"On our way, just one person with a gun appeared on the road and stopped the vehicle then he requested some assistance for water and took some money from me and the driver," the WFP staffer narrated. "We gave him money and he said is that all and immediately started to become violent and demanding more money. Suddenly, another person came out of the bush and they both started harassing us that they wanted more money and we gave them everything."
She added: "They said we were enjoying and while they are suffering in the bush and that the government does not look them. They took everything, they took our mobiles (phones), laptops, bedsheets, bags, and everything. In the end, one person said 'you just kill them' then the other colleague refused and at the end, they just left us to go."
She said she was shocked and did not expect members of a community WFP is serving with food security, nutrition, and school programs to act the way they did.
Martin Ojok Lopa, an executive director in the Imehejek corridor confirmed the incident and says the county administration is currently holding one suspect who shot at a WFP convoy in Lacharok on Sunday.
"I know that one of Lacharok, it happened on the 22 August. There were WFP vehicles that were going to Lafon, three vehicles, they shot and missed the last vehicles but they fail to loot," Lopa said. "It is the people of Lacharok. I sent the police yesterday (Monday) and he was brought today (Tuesday). One suspect was brought and he admitted he was the one who shot at the cars. His name is Karlo, 25 years old and he confessed that he wanted these cars to stop for him to loot. They were five in number but the rest did not shoot."
The Eastern Equatoria State information minister, Patrick Oting Cypriano, condemned the incident and said efforts are underway to bring perpetrators to book.
"The culprits involved in this incident must be brought to book and as I am talking right now, the commissioner of Lafon County left this morning with a good number of the organized forces
Since the beginning of the year, there have been several attacks on humanitarian convoys and staff in Eastern Equatoria State.