West Kordofan government cracks down on expired food items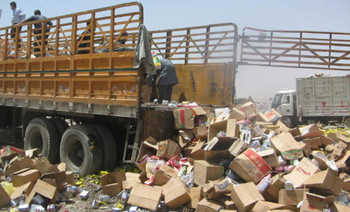 The department of health in Al Nuhud town of Sudan's West Kordofan state on Tuesday seized more than 200 bags of expired sugar and other food items, in a campaign aimed at protecting consumers.
Speaking to Radio Tamazuj, the director of health department in Al Nuhud town Abu Obeida Mohammed Suleiman said that they confiscated about 200 bags of expired sugar, tea bags, sweets, noodles and biscuits that had been repackaged for sale.
He further revealed that four traders have been arrested and their licences revoked as a preliminary measure as they await trial.
Suleiman also said that 3 machines used for repackaging were confiscated.
The health official noted that the confiscated food items will be destroyed as he warned other traders of selling expired good.