Western Bahr El Ghazal politician resigns in protest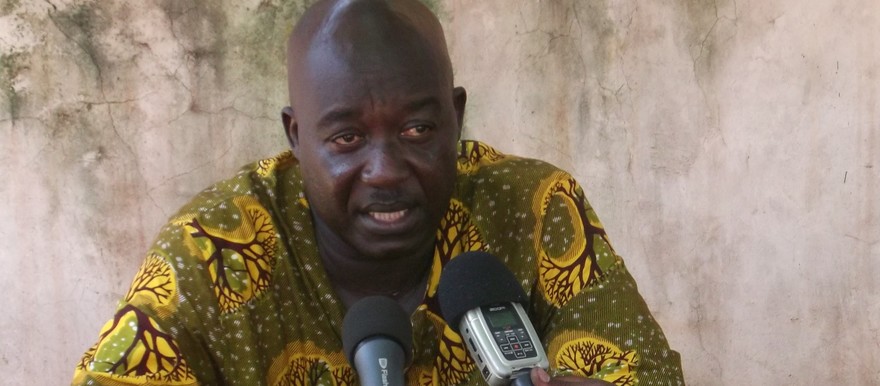 A senior official in Western Bahr El Ghazal stepped down Friday after a disagreement within the state government over where to locate an administrative center in the state. John Peter Miskin, the commissioner of Wau County, submitted his resignation to Governor Rizik Zakaria on Friday.
Miskin told Radio Tamazuj that he resigned because the governor and Council of Ministers had rejected a proposal to preserve the county headquarters in Wau rather than shift it to Bagari as proposed by the state leadership.
He said that he chaired a popular committee that produced the report, stating the refusal of citizens to shift the county to Bagari. He said the government insisted on carrying out its decision anyway.
The dispute came to a head in a meeting in Wau Peace Hall in the presence of the Council of Ministers and governor. Citizens are refusing to allow the transfer of the county seat, according to the ex-commissioner.
On the other hand, Rizig Dominik, a security advisor in the state government, echoed a favored SPLM refrain in calling the move part of 'bringing the city to the countryside.' He said the new county seat at Bagari would provide assistance to citizens and he said it was part of the program of the new government in the state. He also accused John Peter Miskin of being uncooperative as well as inciting citizens.
Western Bahr El Ghazal has had only three counties: Raja County, Jur River County and Wau County. The administrations of the latter two counties had been located in Wau, which also served as the state headquarters. The government's order to transfer these administrations will remove the city administration from influence of the county commissioners and unify it under the recently created Wau Municipality Council.
Photo by Radio Tamazuj: Commissioner of Wau County John Peter Miskin resigned on Friday.