Western Bahr Al Ghazal -
23 May 2012
Western Bahr Al Ghazal will provide temporary housing for returnees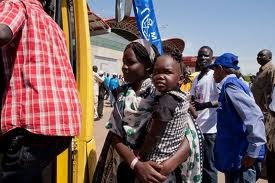 The minister of infrastructure for Western Bahr Al Ghazal in South Sudan has said the state government will provide temporary housing for citizens returning to the state from Sudan.
Zachariah Joseph Garang told Radio Tamazuj that the authorities will provide housing until more permanent houses have been built and land has been distributed.
He added that the legality of land distribution and may take a while to settle and avoid pitfalls.
He also said the state is expecting the process of return from Sudan to take some time.