Wau launches voluntary repatriation to Beselia County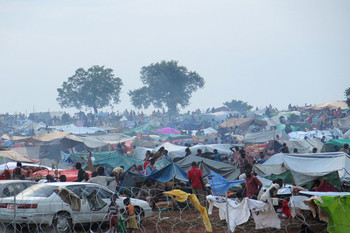 South Sudan's Wau state government on Monday officially launched a voluntary repatriation of internally displaced persons of Mboro, Beselia County.
The people of Beselia were displaced during clashes in the area after war broke out in the country in 2016.
Wau state governor Angelo Taban Biajo expressed appreciation to the citizens of Beselia who were happy with the initiative saying that the repatriation will contribute to improved security in the state.
"Beselia will be for peace, we should change our ways, our language and we be people of peace, and we forgive each other. Once you go back, don't go back to what happened in the past, it is in the past," the governor said.
Beselia County Commissioner Jacinto Matia said the initiative is aimed at achieving peace and stability in the area.
Radio Tamazuj caught up with some of the citizens going back to Mboro and here are their views.
"We are very happy we are going back to our areas after 3 years. We are very happy to go back to Mboro."
"I am very happy and I can't believe am going back. It's been long since we ate our foods, our vegetables. We are just too happy."
"We are going to our homeland and if we find the situation is favourable we shall call all our people to come back to Mboro."
The government campaign themed, "The war is over, let's go back and cultivate."