Wau govt approves creation of 8 new counties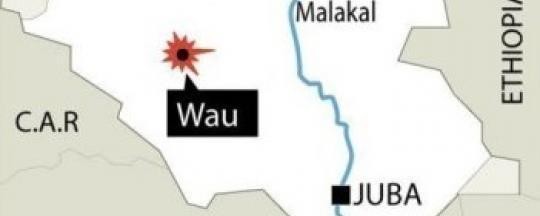 The government of the South Sudan's proposed Wau State has approved the creation of eight counties in place of the two existing counties of Wau and Jur River.
Wau Governor Elias Waya announced the creation of the new counties in a briefing to his council of ministers on Saturday.
Wau county was divided into three counties, which are Kuarjina, Roc Roc Dong and Marial Bai, while Jur River was divided to five counties: Odechy, Kangi, Busalia, Bagari and Baili.
Elias cautioned the local community in the state from any disputes among the different communities in Wau over the new counties' administrative boundaries.
The governor stressed the importance of creating awareness among the different communities to understand the importance of creating new counties in order to provide services to these areas.
Wau State is the result of a presidential decree dividing Western Bahr el Ghazal State into two parts. The opposition have claimed that the state is illegitimate because the constitution specifies there are only ten states in South Sudan, but President Kiir says the new states are the demand of the people.