Wau governor accuses former officials of fueling conflict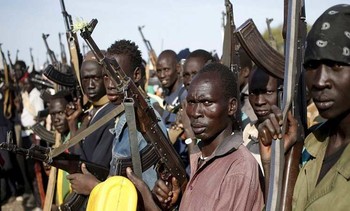 The governor of Wau State in South Sudan has accused former state officials of fueling conflict by inciting youth to take arms against the state government.
Andrea Mayar Acho while addressing hundreds of Wau citizens at a police graduation ceremony on Wednesday said some politicians residing in Juba are creating rumours and inciting people against the current government in Wau.
Mayar stressed that the rebellion in the state is a direct incitement of the youth by politicians and intellectuals. He was referring to the previous government headed by Riziq Zacharia Hassan.