Wau finance ministry acknowledges impact of oil shutdown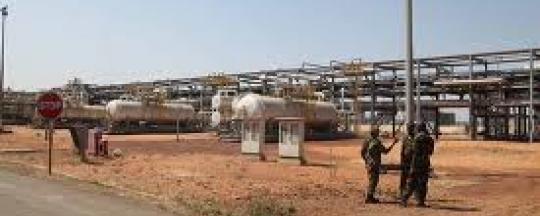 The Ministry of Finance in Western Bahr El Ghazal has acknowledged the impact of the petroleum shutdown on the revenues of the nation and the states, amid complaints from employees over unpaid salaries since July.
The director of the Ministry of Finance in the state Steven Andrea told Radio Tamazuj that his ministry depended on the Ministry of Finance in Juba, revealing the clear impact of the oil shutdown on the whole nation. He stated that the oil shutdown was clearly reflected on the budget, stating that they depend on the Federal Ministry of Finance, especially for the salaries of state employees. Andrea also disclosed that the federal ministry up till now had not transferred money to the state for the salaries.
Western Bahr El Ghazal is witnessing many complaints from the federal and state employees and citizens because of the lack of payment of salaries since last July. Citizens in Wau, the state capital, asserted that the absence of salaries has affected the living conditions of the citizens, but Andrea attributed it all to the clear impact of oil shutdown nationwide.
More than 80% of the revenue of the recently independent South Sudan was from its oil income, but has been stopped since January due to differences with its neighbor Sudan.