Wau citizens report insecurity at night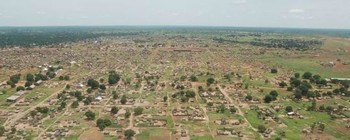 Citizens in Wau town in South Sudan's Wau state are still complaining about insecurity in residential areas.
Several local residents told Radio Tamazuj yesterday that the security situation is deteriorating in the town, accusing SPLA soldiers of looting civilians' properties at night.
Residents of Al-Jazira and Lokoloko neighbourhoods said the deteriorating security situation started after the security force had been moved to Ngo Jur area in the western part of Wau town.
They called on the state government to bring back the security force to restore peace or many residents will return to the UN camp and church compounds
Last week, a Sudanese trader was killed by unknown gunmen at Hai Al-Salam in Wau town.