Wau: Church-owned hospital closed after doctors test Covid-19 positive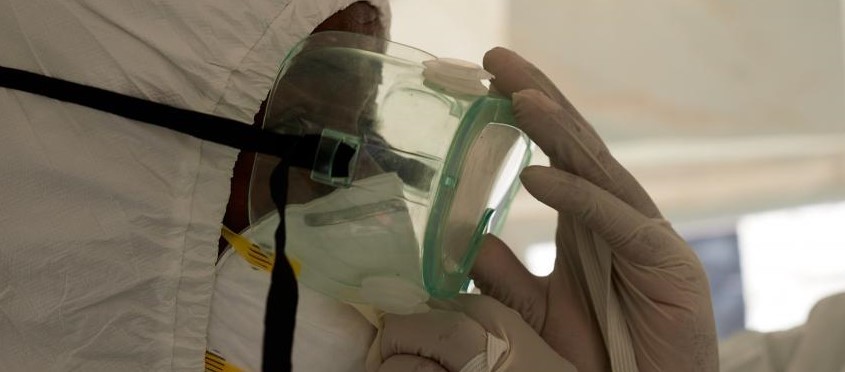 Operations at a church-owned hospital in Wau town of Western Bahr al Ghazal State have been temporarily suspended for fumigation after some of its doctors tested positive for Covid-19.
Dr. Tajana Gaba, who works as a health adviser for Catholic Church in Wau, told Radio Tamazuj on Friday that the Sika Hadid Hospital's closure temporarily was necessitated after some of its health workers tested positive for Covid-19.
"Unfortunately, one of our doctors in Sika Hadid became ill and got severe symptoms of Covid-19 and was tested positive. Other people told us about the symptoms and we tested the team and several team members were found positive, especially the doctors," she said.
"So, we had to close down the facility so that we don't infect other people and we don't spread Covid-19," Tajana added.
The health adviser said the hospital will be reopened next week when it is fumigated. "We will reopen again in one week because we closed last Friday. We can reopen the hospital after next week and before, we will disinfect everything and clean it nicely so that the people can come and get treatment there," Tajana explained.
James Ambrose Uchin, a director at the State Ministry of Health, confirmed the temporary closure of Sika Hadid Hospital after some of its health workers tested positive for Covid-19.
Ambrose is also the head of the state taskforce on Covid-19.
"Last week, we in the taskforce on Covid 19, tested all staff working at health facilities, including our students at Mary Help. So we found that eight staff members at Sika Hadid Hospital were Covid-19 positive, that's why we decided to take preventive measures," Ambrose explained.
Earlier this month, the South Sudan Taskforce on Covid-19 reintroduced a one-month partial lockdown after a surge of cases across the country.
Today alone, the Public Health Laboratory in Juba recorded two new Covid-19 deaths and 150 confirmed cases, bringing the total number of cases in the country to 6,417.
South Sudan registered its first Covid-19 case on April 5, 2020.
The government imposed restrictions last March, including the closure of borders. But in May 2020, the taskforce on Covid-19 allowed businesses to reopen and reduced the curfew time from the initial 7 pm-6 am to 10 pm-6 am, a move that was criticised by various health experts who described it as premature.