Wau airport reopened temporarily amidst ongoing clashes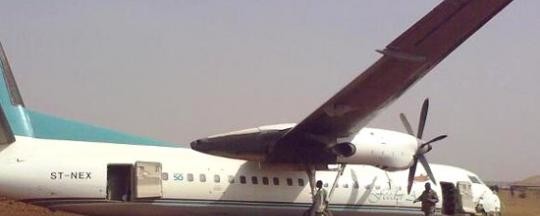 Wau national airport in Western Bahr el-Ghazal has temporarily reopened after more than eight months, the Ministry of Transport announced on Monday.
Undersecretary, David Martin Hassan, reported that the airport is once again ready to receive domestic and international flights following maintenance work which began in early March.
Reporting the runway length of 2500 meters and adding that a second runway is due to be completed soon, Hassan expressed gratitude to both the federal government and the Western Bahr el-Ghazal state government for their cooperation ensuring the success of the project.
However, senior government and UN figures have been travelling to Wau over the last two weeks to discuss ongoing fighting there. Bloody clashes are taking place which are believed to have stemmed from political protests over the relocation of county headquarters outside of the town.
At least fourteen people were killed and dozens injured last week and there are fears that the protests have evolved into tribal conflicts as further attacks which saw homes burned and people killed by machetes took place yesterday.
The closure of Wau airport for much of this year has required air travelers to land in nearby Aweil and Kuajok, both of which are a number of hours' drive from the town, making it difficult for people from Juba or elsewhere to reach the town.