Warrap state health officials record over 600 snakebites with fatalities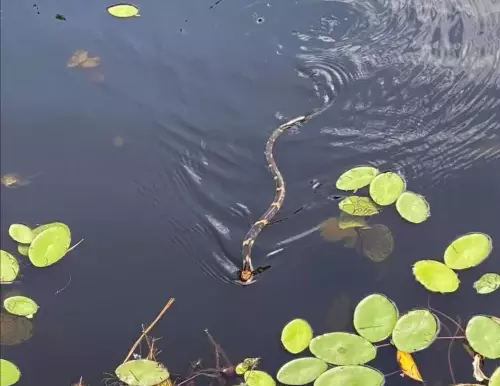 Health authourities in South Sudan's Warrap state on Tuesday announced that they had recorded more than 600 snakebite cases and three fatalities in Tonj North and Gogrial East counties.
Deng Awan Deng, the acting director general for health said the statistics are from January to September 2022.
"The cases of snakebite in all the counties of Warrap state are 621 including three death cases. Twic county has 284 cases and zero death, Gogrial West county has 106 and zero deaths, Gogrial East county has recorded 26 cases of snakebites and one death, Tonj East with 62 cases, Tonj South has 52 cases and lastly Tonj North has recorded 86 cases including two deaths," he stated. 
The health official says the state has no antivenoms to avoid fatalities despite the high risks of snakebites. He says the number of fatalities could be higher in areas not accessible due to floods.
"Some death cases might be reported by local authorites and some did not reach to our health facility, the number of death cases might be high," he said.
Awan called on the national health ministry and partners to avail antivenom drugs and other medicines for the flood-striken population.
Meanwhile, Malek Wol, Tonj North county survilleance officer confirmed that cases of snakebite are on the rise and also appealed for quick intervention.
"We have so many cases of snakebites here in our county, we have reported 86 cases to headquarters and in three months time that is July, August and September, we have 23 cases including two deaths," he said.
He explained, "In Marial Lou hospital, we have recoderd three cases of snakebites in July and nobody has died. In Alabek Payam we have recorded four cases including one death. In Pagakdit PHCU we have six cases including one death, while Pareksika  and Kerik PHCUs have seven and three cases respectively."