Warrap state acquires over 20 vehicles for state officials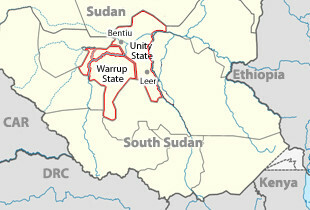 The minister of cabinet affairs in South Sudan's Warrap State on Wednesday announced that his government had purchased more than 20 vehicles for cabinet ministers and county commissioners. 
Santino Ding justified the purchase saying it will improve security across the state. 
"When the government was reconstituted there was a lack of vehicles for the cabinet and commissioners. And because of the inter-communal skirmishes in Tonj North and Tonj South counties, Governor Aleu Ayieny Aleu consulted national authorities to buy more than 20 cars within the state grant which comes from Juba. We have received 21 cars on Monday this week and more are on the way to come," he explained.
Ding said the state ministers and county commissioners will use the vehicles to perform their duties and most importantly use them for the enhancement of security, the state's main priority. 
Bona Malual Akech, Warrap State Civil Society Alliance (WASCA) confirmed appreciated the effort made by the state government in providing mobility to political post holders.
"The state government has done a very great effort to purchase vehicles for members of the cabinet because it was not good to see political post holders walking on foot. So as WASCA, we appreciate it though we have financial constraints and economic challenges, the mobility will improve security in Warrap state," he noted.
In other news, the cabinet minister Ding also announced that they had received a donation of 60,000 bags of rice from the Chinese government through the national Relief and Rehabilitation Commission (RRC) for the flood-affected population in the state.