GOGRIAL WEST -
28 Jul 2021
Warrap police arrest 7 suspects for murder, injuring 3 others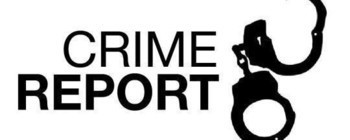 Police in Warrap State last weekend arrested seven suspects for beating a man to death in Akon Payam in Gogrial West Country.
Akuechbeny Machol Majok, the commissioner of Police in Warrap State, told Radio Tamazuj on Monday that they were investigating the seven suspects for killing one person and injuring three other people who are currently being treated in Kuajok hospital.
He explained that there was a quarrel between a couple and when the wife ran to a neighboring house, her husband and a group attacked the neighbor's house and beat up four people using sticks and pangas before police intervention. He identified the deceased as Mading Mawang Majooc, who hailed from Yirol, Lakes State where his body was taken for burial.
"The problem was like this, a 32-year-old man called Mariak Deng Wol Dhieu from Akon quarreled with his wife called Nyanlong Ajak Nyang Ngor aged 26, and the woman ran for her life to a neighbor's house. Her husband, Mariak, mobilized some men in the market and attacked the family where his wife ran to," The police boss narrated. "Fighting started when 4 men were attacked and badly beaten. Police of the Payam intervened and managed to apprehend 7 people, including the woman whose husband initiated the fight. All 7 people are now in Prison and police are searching for one person who ran away."
Police Commissioner Machol admitted that the inadequate number of policemen in the area and their advanced age hinders the quality of policing in Warrap State.
"The police are few across the state and worst of all, they are old. These are those who were liberators during the post-Independence war in the early 1980s and were taken to police stations. They are very old and don't physically face criminals but they just try to talk to solve some of the problems and the young and strong police personnel we have are few to cover the state," Commissioner Machol said.
Meanwhile, the Gogrial West County commissioner, Victor Wek Koor, said the fight and eventual murder was a result of a domestic dispute and that calm had returned to the village.
"The incident which occurred in Akon Payam was not intended, suddenly someone fought with his wife and she ran to the house of a Yirol man and these people lived here for a long time. This man who had a problem with his wife mobilized some men, attacked the home and the police arrested them. Now the situation has returned to its serenity and the law will judge these people," Commissioner Wek said.