War brings devastating assault on South Sudan's wildlife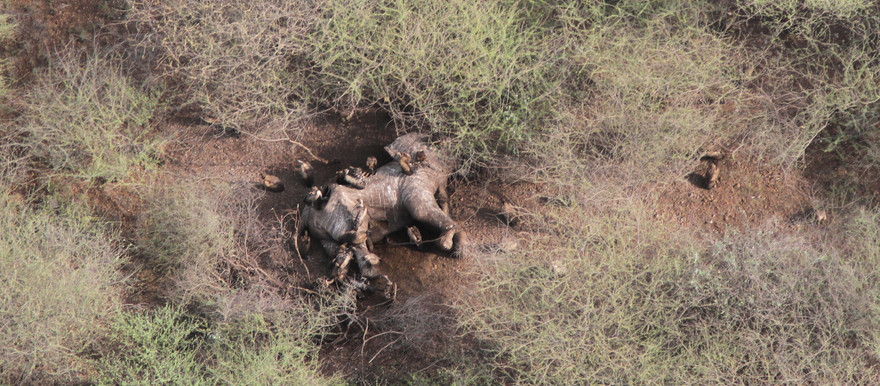 The organization Wildlife Conservation Society (WCS) says that illegal attacks on South Sudan's wildlife are increasing, including cases of ivory poaching and trafficking and commercial bushmeat poaching and trafficking.
The NGO also reports illegal exploitation of natural resources including illegal logging, gold mining and charcoal production.
For example, WCS reported that last month 19 SPLA soldiers and 11 civilians involved in commercial bushmeat poaching were arrested by the Badingilo Park Wildlife Service. Fifteen Ak47 rifles and 15 motorcycles were seized along with 21 sacks of dried bushmeat (representing as many as 62 antelopes) destined for commercial sale.
The organization also reported that a Cobra Faction soldier was arrested in Boma Park on 29 August 2015 for attempting to traffic two ivory tusks. The organization says it also learned that other Cobra Faction soldiers allegedly trafficked ivory from Boma Park to Ethiopia.
In another incident four ivory tusks were discovered to have been transferred by a Cessna 208 caravan aircraft from Boma to Juba on 26 November 2015. The case is still under investigation.
Also in Boma Park, a Sudanese from Darfur is "implicated in illegal charcoal production in Boma Park and also involved in an ivory trafficking incident along with his colleague in early 2016," WCS reported.
WCS says also that an "international entity" suspected to be from the United Arab Emirates was found to be illegally exploiting gold inside Boma National Park in late 2015.
In the area of forestry, expansion of unregulated charcoal production along the Juba-Bor road involving members of SPLA has been documented. Illegal logging has occurred in and around Southern National Park and Lantoto National Park, allegedly involving Ugandans in complicity with local South Sudanese, and further illegal logging has been reported in forest reserves in the Yambio area.
WCS is calling on government forces, SPLA-In Opposition, Cobra Faction, other armed groups, and civilians to halt all wildlife poaching and trafficking.
The organization warns that populations of elephant, giraffe, tiang and other species are under serious pressure, "but there is still hope to secure surviving populations if immediate actions can be taken to halt poaching by armed groups."