Waat commissioner defects to armed opposition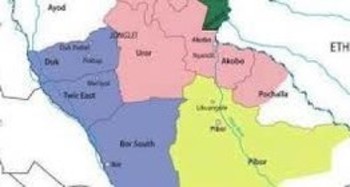 James Gai Gatluak, Waat County Commissioner in South Sudan's Bieh State on Friday announced his defection to the SPLM-IO movement in the area.
Gai confirmed to Radio Tamazuj that he joined the armed opposition led by Riek Machar. "I want to announce that I have joined the armed opposition in Bieh".
The breakaway government official revealed that he didn't like the current leadership, saying the government turned the army into militias.
"This is the reason of my defection to the opposition and I am now in Lankien," Gatluak said.
For his part, John Daniel Bol, the opposition-appointed information minister in Bieh state also confirmed the commissioner's defection.