W. Equatoria gov't resumes development program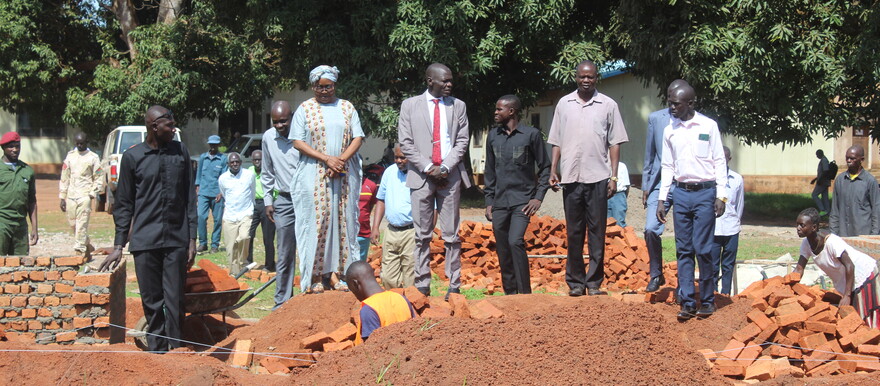 Western Equatoria State governor Alfred Futuyo Karaba and other state officials inspecting the construction of the state education ministry building in Yambio on 12 October 2021. [Photo: Radio Tamazuj]
Western Equatoria State governor Alfred Futuyo Karaba says his government will resume its development agenda as relative calm returns to Tambura County.
Tambura County has for the past few months witnessed violent clashes that have left several people dead and thousands displaced.
Governor Futuyo, while inspecting the progress on the construction of the state education ministry headquarters on Monday, said the government will now focus on development after all its resources and focus had shifted to resolving the conflict in Tambura and addressing the targeted killings in Yambio County.
"Last time we were tasked to implement the peace, so implementing peace is not fighting and hatred, you have to work so that the citizens can see and support you. When I was appointed as governor there were many things I started but they stalled due to the conflict," he said. " All that has resumed, like in Mvolo, the health facility is almost completed, and so is the Freedom Square shelter. With the little we have, we will do some development, anyone who wants to support us is welcome."
Early this year, Governor Futuyo launched the construction of the Mundri and Mvolo hospitals, construction of tents at Yambio Freedom Square, renovation of Western Equatoria University, and maintenance of the Yubu Bridge.
He says his government will strive to implement these projects despite a shortage of funds.
Governor Futuyo called on his ministers to distance themselves from incitements, gossip, and hatred and concentrate on delivering services to the people of Western Equatoria State.