Victorious SS Chess Team jets back with gold medal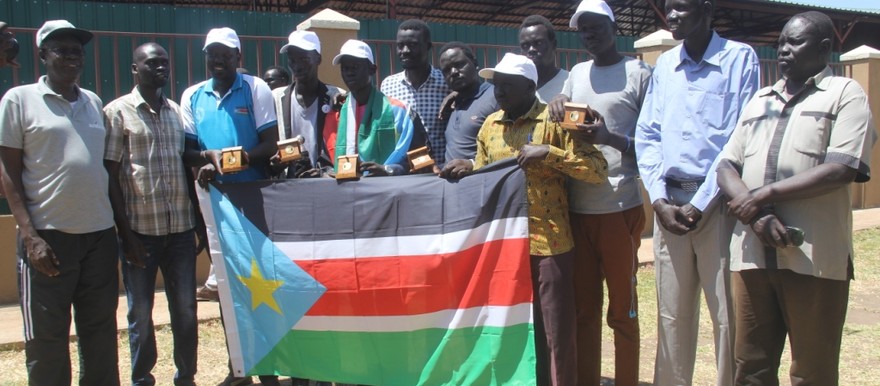 The South Sudanese Chess team who took part in the 43rd Chess Olympiad tournament in Georgia arrived Juba on Monday after scooping a gold medal.
The team of five players were accompanied by the President of the South Sudan Chess Federation Jada Albert Modi to the Group E tournament in Batumi.
On arrival, the team captain Rehan Deng Cypriano said that the Gold medal is to gladden the hearts of suffering South Sudanese.
"The gold medal is a gift to the people of South Sudan, who suffered a lot; with this gift, we can bring happiness to their hearts," he said.
Rehan also noted that despite the win, the team faces a number of challenges, "the lack of support for the team is one of the biggest problems that we are facing as a team. In addition, we also lack chess coaches."
The team captain further expressed optimism that the team's participation in Batumi will boost their participation at the Russia 2020 Olympiad.
Meanwhile, the federation's president Modi agreed that the main challenges are funding and lack of female players, saying there is great potential in the game in South Sudan.
While encouraging young people to join the game, Modi revealed that they have started training referees, coaches and players of ages 4-18 years. He added that in Wau 20 boys and 27 girls aged between 6 and 14 are already in training.
The Chess Olympiad is held every two years with participation of 185 countries divided into groups of 36 countries.