US embassy rejects blocking of South Sudanese civil society leader from travelling abroad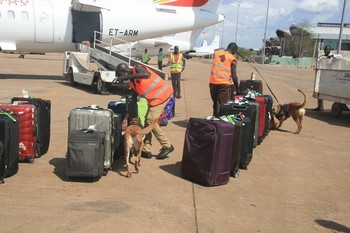 The United States embassy in Juba has rejected the blocking of a civil society leader from traveling abroad to attend transitional justice forum.
In a press release on Monday, the US embassy said the civil society leader was prevented to travelling by National Security Service agents over the weekend.
The embassy didn't name the civil society leader and did not reveal his destination.
"This action, directed against an officially recognized Stakeholder in the High-Level Revitalization Forum peace talks, calls into question the Government of South Sudan's commitment to Article 5 of the 2015 Agreement on the Resolution of the Conflict in the Republic of South Sudan and the December 21, 2017 Cessation of Hostilities (CoH) agreement," the embassy said.
"Both documents include language guaranteeing the rights and ensuring the protection of civilians and civil society. The CoH specifically calls on the parties to encourage civil society to support and promote the agreement, it added.
The embassy pointed out that civil society has an important role to play in resolving the conflict in South Sudan, which is now in its fifth year, adding that the Government's efforts to silence civil society are pointless and embarrassing.
The embassy strongly urged the government of South Sudan to work with the country's civil society.